Features and advantages
Self-Stripping Female Quick-Slide connector.
Capable of connecting to an insulated, solid or stranded.
Without cutting or stripping the wire.
Separable and reusable.
Forming a Quick Connect Wiring Termination.
The electrical connecting element shall be tin plated.
Brass connector, the insulator body shall be molded nylon, color coded to run.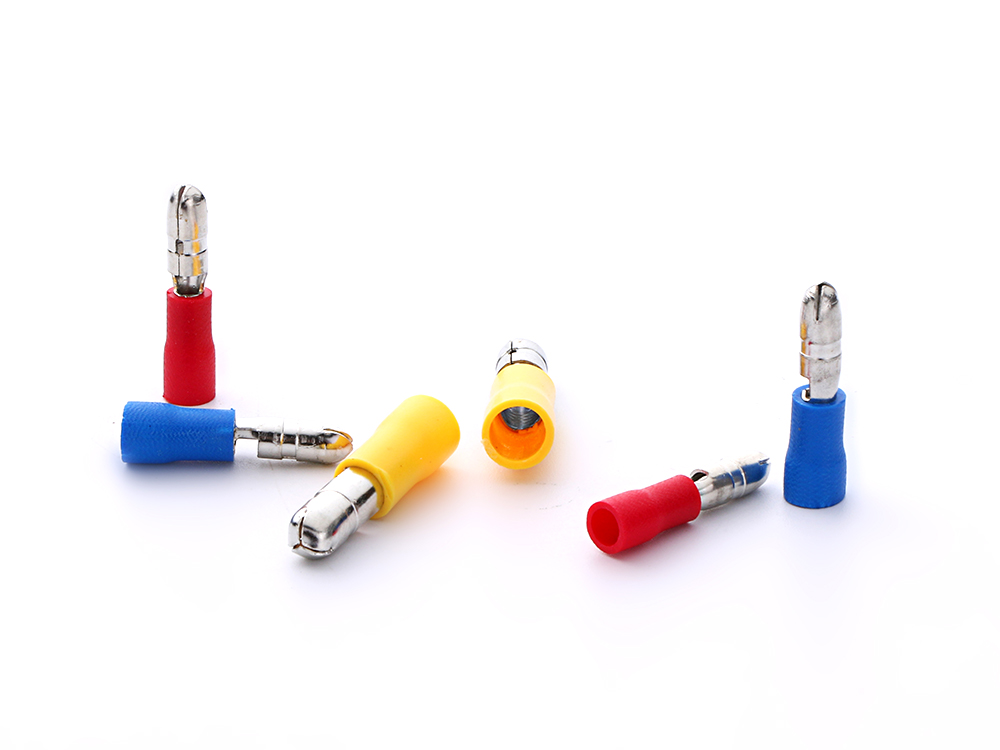 Product Data
Cross-section:
0.75-1.5mm² (22~16 AWG)
Available range

Single Grip

Double Grip

Dimensions(mm)

W

W1

L

H

d1

D

T




Cross-section: 0.75-1.5mm²


A.W.G.: 22~16

Imax=10A

Surface handling: Tin / 3μ

Insulator colour: Red

Insulator: PVC / PA66




MPD1.25-156
MPDD1.25-156
4.0
8.5
21.0
10.0
1.7
4.0
0.4